I recently stumbled upon some fascinating information about the future of grocery delivery services. It seems that a company called JOKR is on the leading edge of this trend, developing innovative solutions that promise to revolutionize the way we shop for everyday essentials.
Introducing JOKR: The New Frontier in Grocery Delivery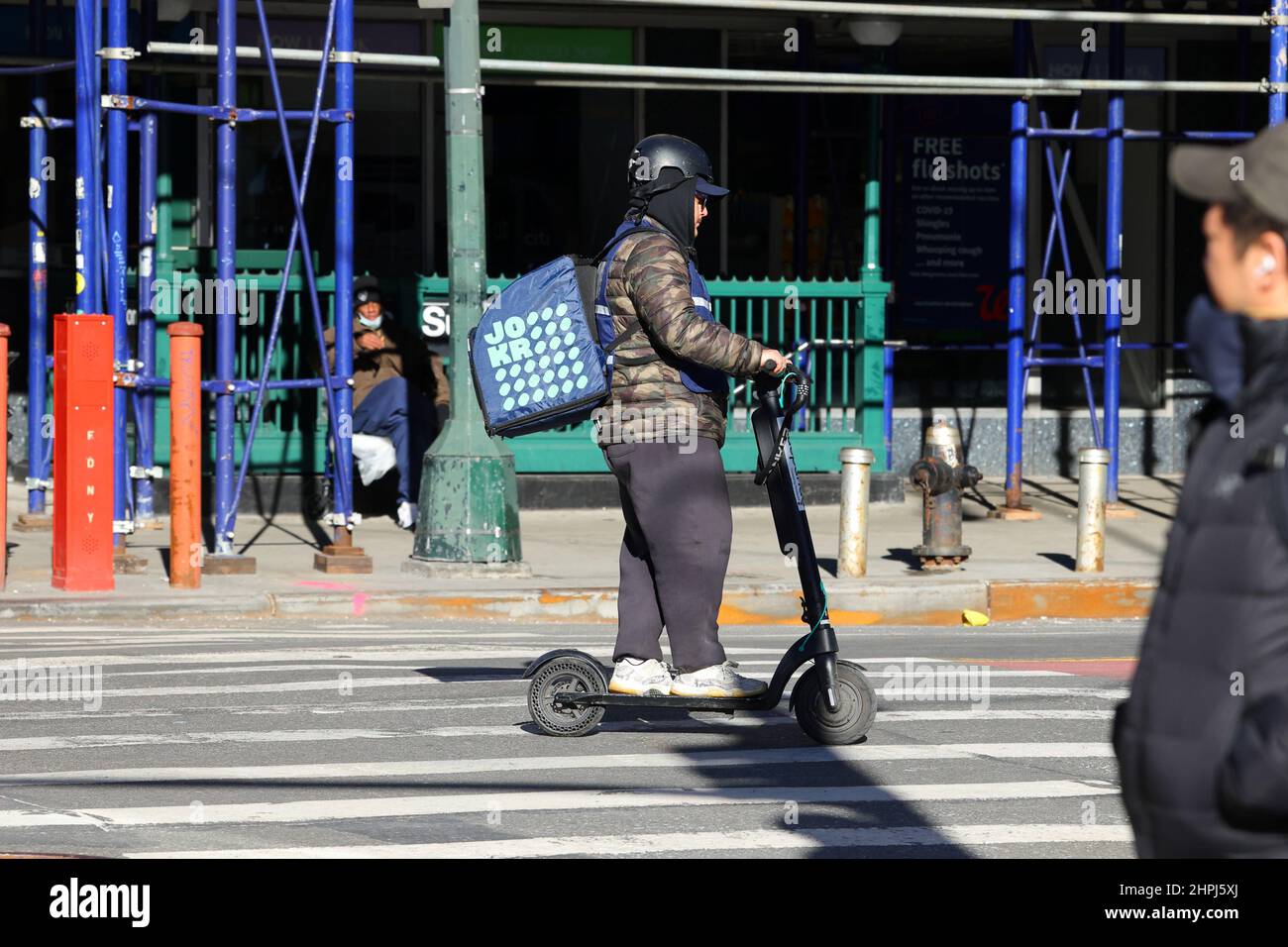 JOKR is a next-generation grocery delivery platform that combines cutting-edge technology with lightning-fast logistics to bring customers an unparalleled level of convenience, choice, and speed. With JOKR, shoppers can order whatever they need online and have it delivered right to their door in as little as 15 minutes. Whether you're looking for fresh produce, pantry staples, household goods, or specialty items, JOKR has you covered.
Instant Needs Met: How JOKR Works
So, how does JOKR work? The process is actually quite simple. Customers can download the JOKR app to their smartphone or tablet and browse through a wide range of available products. Once you've found what you're looking for, simply add it to your cart and check out. JOKR's algorithm will then route your order to the nearest fulfillment center, where it will be picked, packed, and dispatched to a driver for delivery. With a fleet of electric scooters and bicycles on hand, JOKR can get your goods to you in record time, no matter where you are.
The Benefits of JOKR: Why It's Changing the Game
There are many benefits to using JOKR for your grocery needs. For one thing, it's incredibly fast and convenient. No longer do you have to trek to the store, battle through the crowds, and load up your car with heavy bags of groceries. With JOKR, you can have everything you need delivered to your doorstep in a matter of minutes. This is especially helpful for busy professionals, parents with young children, or anyone who simply values their time.
Another advantage of JOKR is the range of products on offer. Rather than being limited to whatever your local store happens to have in stock, JOKR's inventory is vast and varied. You can find everything from fresh produce to artisanal cheeses, imported wines to organic skincare products, and everything in between. This means you can do all your shopping in one place, without having to visit multiple stores.
In addition, JOKR is committed to sustainability and minimizing its carbon footprint. By using electric transportation and optimizing its algorithms for maximum efficiency, JOKR is able to reduce the environmental impact of traditional delivery methods. So, not only are you getting your groceries quickly and easily, but you're also doing your part to protect the planet.
Is JOKR Right for You?
All in all, JOKR is a fantastic option for anyone looking to simplify their grocery shopping experience and save time. Its innovative approach to delivery is sure to tempt many people away from traditional brick-and-mortar retailers, and with a growing number of locations around the world, there's no shortage of options for those who want to try it out.
Whether you're a busy professional, a stay-at-home parent, or simply someone who values convenience, JOKR is definitely worth considering. Thanks to its lightning-fast delivery times, extensive product range, and commitment to sustainability, it might just be the grocery delivery service of the future.