When I think of a trip to the grocery store, I always envision a long and tedious ordeal. But, when I discovered Fry's Food Store, all of my preconceptions were blown out of the water. Not only is Fry's a convenient option for me, but it's also a great place to get some delicious food at a reasonable price.
Delivery at Fry's
One of the great things about Fry's is their delivery service. I can order my groceries online and they'll be delivered right to my doorstep. This is especially convenient for me as I work long hours and don't really have the time to go grocery shopping during the week.
What's really cool about Fry's delivery service is that I can track my order online. This means I can see the status of my delivery and know exactly when it will arrive. The delivery drivers are also really friendly and always willing to help me carry my groceries inside.
Fry's Food Store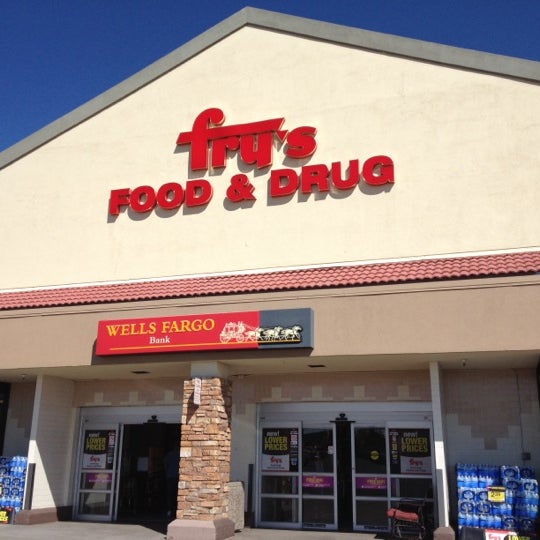 If I do have some free time on the weekend, I like to visit Fry's Food Store in person. The store is always bustling with people and there's always something new to discover.
One of my favorite parts of Fry's is their extensive produce section. They always have a wide variety of fresh fruits and vegetables, and everything always looks so colorful and delicious.
Another great thing about Fry's is their bakery section. They have an amazing selection of breads, pastries, and cakes. I always have a hard time deciding what to get because everything looks so good.
Lastly, Fry's has a great selection of meats and seafood. The quality is always top-notch and they carry a wide variety of cuts and types of fish. I've never been disappointed with anything I've purchased from their meat section.
The Verdict
Overall, I can confidently say that Fry's Food Store is my go-to grocery store. Whether I use their delivery service or visit the store in person, I always have a fantastic experience. The quality and selection of their products is unbeatable, and the staff is always friendly and helpful. I would highly recommend Fry's to anyone in need of some groceries!